STITCHES OF THE MONTH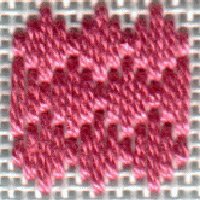 Tuesdays
11:00am - 12:30pm, October 26, November 16, December 14
Fee: $28 per class, including materials
Come learn 4 new stitches in a variety of fibers. You will be able to make a small patchwork picture or use the stitch squares to be in your own stitch book.
RAINBOW COLOR DELIGHTS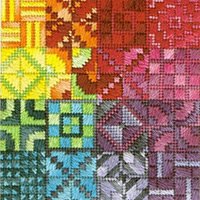 4 session class
Wednesdays, November 10 & 17; and December 1 & 8
10:30am - 12:00 pm
Use colorful threads and 16 different stitch designs to create a vibrant rainbow 4"x4" project.
Fee: $115, including canvas, pattern, all fibers, stretcher bars & tacks, needle & threader - everything you need to complete the project.
Teacher: Cheryl